.
.
.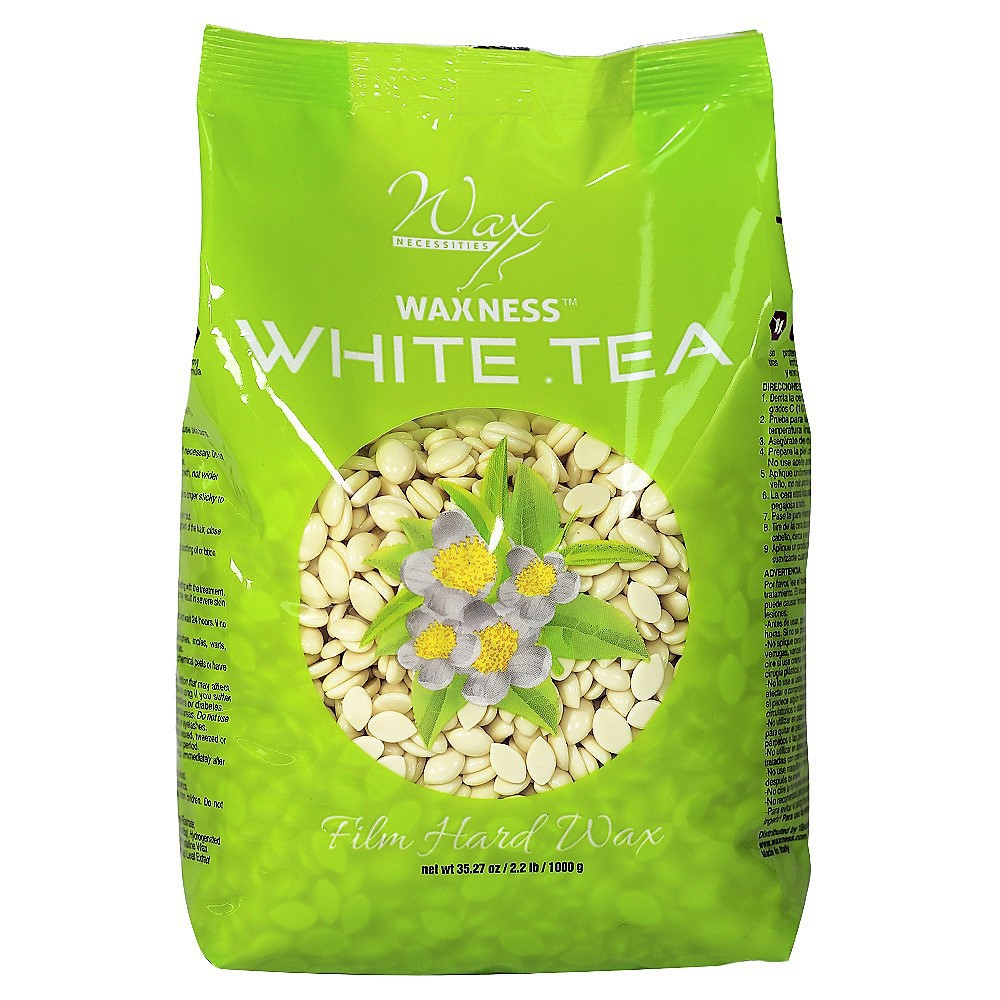 Scroll mouse to zoom in or zoom out
Wax Necessities Waxness Wax Heater WX1-C & 2 x Marine Blue Soft Wax Cartridge, 1X Epilating Strips
Availability:
There are not enough products in stock
Use code promo15 at check out for 15% off
This item ships FREE
Print
Size Chart
SIZE CHART
| Size | XS | S | M | L |
| --- | --- | --- | --- | --- |
| Euro | 32/34 | 36 | 38 | 40 |
| USA | 0/2 | 4 | 6 | 8 |
| Bust(in) | 31-32 | 33 | 34 | 36 |
| Bust(cm) | 80.5-82.5 | 84.5 | 87 | 92 |
| Waist(in) | 24-25 | 26 | 27 | 29 |
| Waist(cm) | 62.5-64.5 | 66.5 | 69 | 74 |
| Hips(in) | 34-35 | 36 | 37 | 39 |
| Hips(cm) | 87.5-89.5 | 91.5 | 94 | 99 |
How To Measure Your Bust
With your arms relaxed at your sides, measure around the fullest part of your chest.
How To Measure Your Waist
Measure around the narrowest part of your natural waist, generally around the belly button. To ensure a comfortable fit, keep one finger between the measuring tape and your body.
Kit contains:
- 1 x Cartridge Wax Heater WX1-C
- 2 x Marine Blue Soft Wax Cartridge 3.38 oz 100g
- 1 x Epilating Strips 100pcs
Wax Heater:
Technical specifications:
Voltage : 110V
Frequency : 50Hz/60Hz
Power : 40W
Volume : 1pcs*100G
Max Temperature :100 oC
Nonadjustable temerature
Shell material : ABS
Inner material : Aluminum
I.S. 9.5*5*20 CM
O.S. 31*26*47 CM

Warranty 1 year


Wax Necessities WX-C1 Wax Cartridge Heater.
Ideal for use with all Wax Necessities soft wax cartridges, the WX-1C heater offers a simple and reliable service. On the exterior the heater is molded in a highly resistant ABS thermoplastic plastic resin. and aluminium is used for the quality inner construction.
To prolong the life and efficiency of the warmer, it is recommended a Wax Necessities soft wax cartridge always be inserted into the heating chamber. Never pour wax directly into the heating well.
To maintain optimum condition of the heater, clean regularly. Use Wax Necessities Citrus Cleaner for heavy wax residues. Do not use Citrus Cleaner directly on the `Wax Necessities` LOGO printed on the heater.
Your warmer has been tested before leaving the factory and is guaranteed against all manufacturing defects, under normal use, for 12 months from date of purchase. If the heater will fail to operate due to defect in material or workmanship, we will repair or replace it with date proof of purchase. Guarantee does not apply to damaged lids or heater resulting from misuse or accident.


INSTRUCTIONS FOR USE
Remove the heater lid and place the wax cartridge directly into the heating chamber (We recommend Wax Necessities cartridges).
Plug in the appliance. Red light indicates power is on.
The indicator light will remain illuminated during operation time. Please allow 10-30 min, depending of the ambient temperature until the wax is ready to use.
To ensure the wax has reached a suitable tem- perature and to avoid loss of working time, it is recommended to plug in the heater approximately one half hour before services begin.
Unplug and cover unit loosely with lid when not in use.
Caution: Locking lid tightly may cause lid to break. If lid adheres to melting pot, pre-heat the warmer prior to lid removal to prevent lid from cracking.
Recommended Wax Necessities cartridges.
A WARNING
HEATER AND WAX ARE GETTING HOT. ALWAYS TEST WAX ON A SMALL AREA OF SKIN PRIOR TO APPLICATION.

Ideal for all Wax Necessities Cartridges 3.4 oz

IMPORTANT SAFETY INSTRUCTIONS
Read all instructions before using the heater!
When using electrical appliances, basic safety precautions should be followed

WARNING
To reduce risk ofburns, or Injury:
Always test wax on small area of the skin before application.
Prease read thoroughly the instructions and the warnings on the box before use. Professional USE only!
Do not touch the metallic surfac- es of the warmer. Unit is hot when in use.
Use only on a flat, solid, surface.
Do not plug-in unit where power cord can be tripped on or where cord hangs over edge of working table and can be pulled off.
Do not leave unit on unattended.
If wax begins to smoke, unplug unit immediately and have checked by electrician.
AlIow unit to cool before, cleaning or storing.
Do not leave children unattended around working heater. Use unit only for the intended use as described in this booklet.
For best results, also refer to Wax Necessities waxing instmctions and instructions on the product package.

DANGER
To reduce risk of electrocution: (which can result in Injuries 8. death)
Unplug the heater immediately after use.
Do not use in bathrooms or on wet floors and surfaces.
lf unit falls into water, unplug immediately. Do NOT reach Into water.
Never operate heater if it has a damaged power cord or plug. if it is not working properly. or has been dropped or damaged.
DO not connect more than 3 heaters on an extension cord.

For professional use only!

Marine Blue Soft Wax Cartridge:
- Combines the advantages of natural and synthetic waxes
- Leaves no stickiness. No additional lotion treatment after depilation is needed
- Ideal for all hair types
- Impeccable salon results even after 1st use
- Very cost-effective and perfect for working with a spatula

Description:
Matte texture. No odorants contained for most natural depilation.
Marine Blue wax is a combination of synthetic and natural resins and innovative components, giving wax special properties.
This type of wax is known for outstanding elasticity. It`s applied to large areas in a very thin and even layer with the help of a spatula or a cartridge. Melting temperature is 37-39.C/99-102 o F
While stiffening, the wax forms a thin film that fixes all the hairs (especially when working with a spatula) and ensures rigid adherence with depilation strip.
Leaves no stickiness on the skin. 100% hair removal on the first try, no breaking hair. Ideal when working with a spatula.
See detailed instructions on the package.

Indications:
For professional use ONLY.
To be applied with a spatula.
Heat the wax in the heating machine to +42о C/107о F.
Stirring the wax every now and again, keep an eye on the consistency, ready-to-use wax must not be liquid.
In order not to get dirty with the wax, keep the heating machine close to the treatment couch.
Be careful, wax may run down from the spatula!
You can apply the strip on the same place 2 times maximum.

Application:
1.Insert cartridge into heater and warm up (118F).
2. Apply the wax to the skin in the direction of hair growth.
3. Press the depilation strip on the treated area wax.
4.Remove the strip with a sharp pull against the direction of the hair growth.
5. Use after wax lotion.

Ingredients: Peg-3 Dirosinate, Glyceryl Rosinate, Beeswax, C.I.77891, Titanium Dioxide, Talc, C.I.61565


Non Woven Epilating strips 3 inch W X 8.75 inch L will help to achieve flawless removal of wax on large body areas.
Package of 100 epilating strips
High quality
3 inch x 8.75 inch
Perfect for body and legs.

IMPORTANT NOTE: Professional Use Only! Please read carefully all the instructions on the product label before use.
No customer reviews for the moment.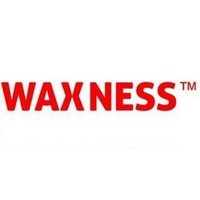 Data sheet
Scent

Marine

Country

Italy

Skin Type

All Skin Types

Color

Blue

Application Area

Body

Application Area

Arms

Application Area

Under Arms

Application Area

Intimate
Click here to leave a review