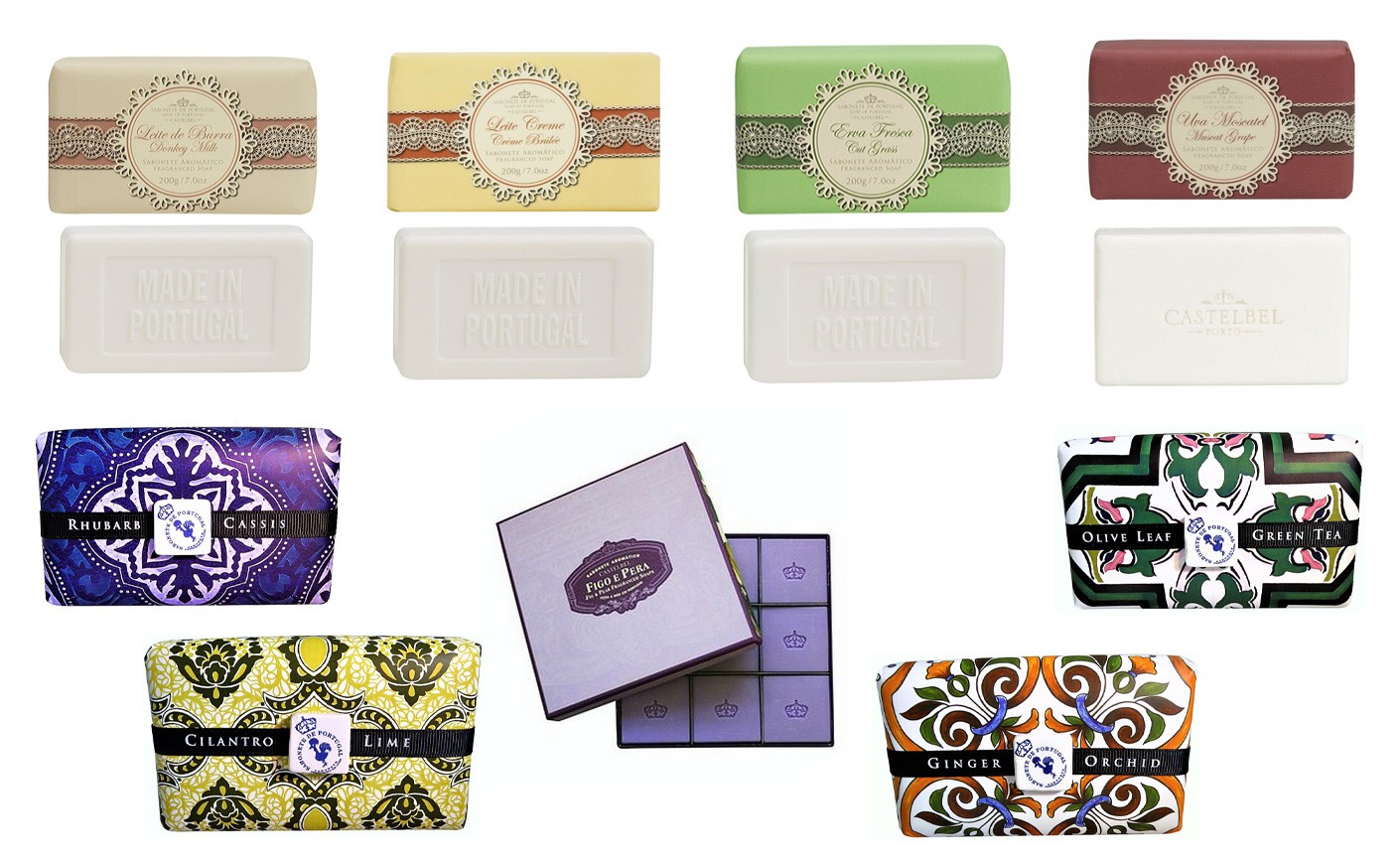 Fine Toiletry Soaps by Castelbel, Portugal
Why we love it:
Castelbel bio cosmetics – scented luxury soaps and products, as well as the special products for the Portuguese brand, are recognized worldwide for their superior quality.
Founded in 1999, Castelbel had only 9 workers and manufactured high-quality artisanal soaps to the US market only. Nowadays is has over 150 workers and the main markets are the UK, Spain, Germany, and Australia, besides the U.S.A.
Among the Castelbel products available we mention fragrances for body care products: soaps, hand creams, shower gels, body lotions and special soaps for shaving, as well as hand-crafted fancy hand-made household products: drawer paper, room spray, scented candles.
Castelbel cosmetics are organic cosmetics, based on oils and natural essences, do not contain parabens and are not tested on animals. Castelbel's ambient and body products are available in a variety of flavors such as oranges, figs, pears, sage, lavender, pomegranate, lemon, kiwi, lime, verbena, jasmine, magnolia, lily, rose to name just a few.
Fragrance: Pomegranate, Citrus, Fig & Pear, Lavender, Creme Brulee, Grass, Donkey Milk, Grape, Cilantro & Lime, Cocoa & Cedar, Ginger & Orchid, Lavender & Chamomile, Olive Leaf & Green Tea, Orange & Almond
Design: Decorated paper with a satin ribbon and a small ceramic tile. Each wrapper replicates a traditional portuguese tile.
Suitable for: Men and Women
Geographical Popularity: Portugal
Bestsellers:
Price Range: USD 5.40 to USD 18.99
See the entire Castelbel line of products.