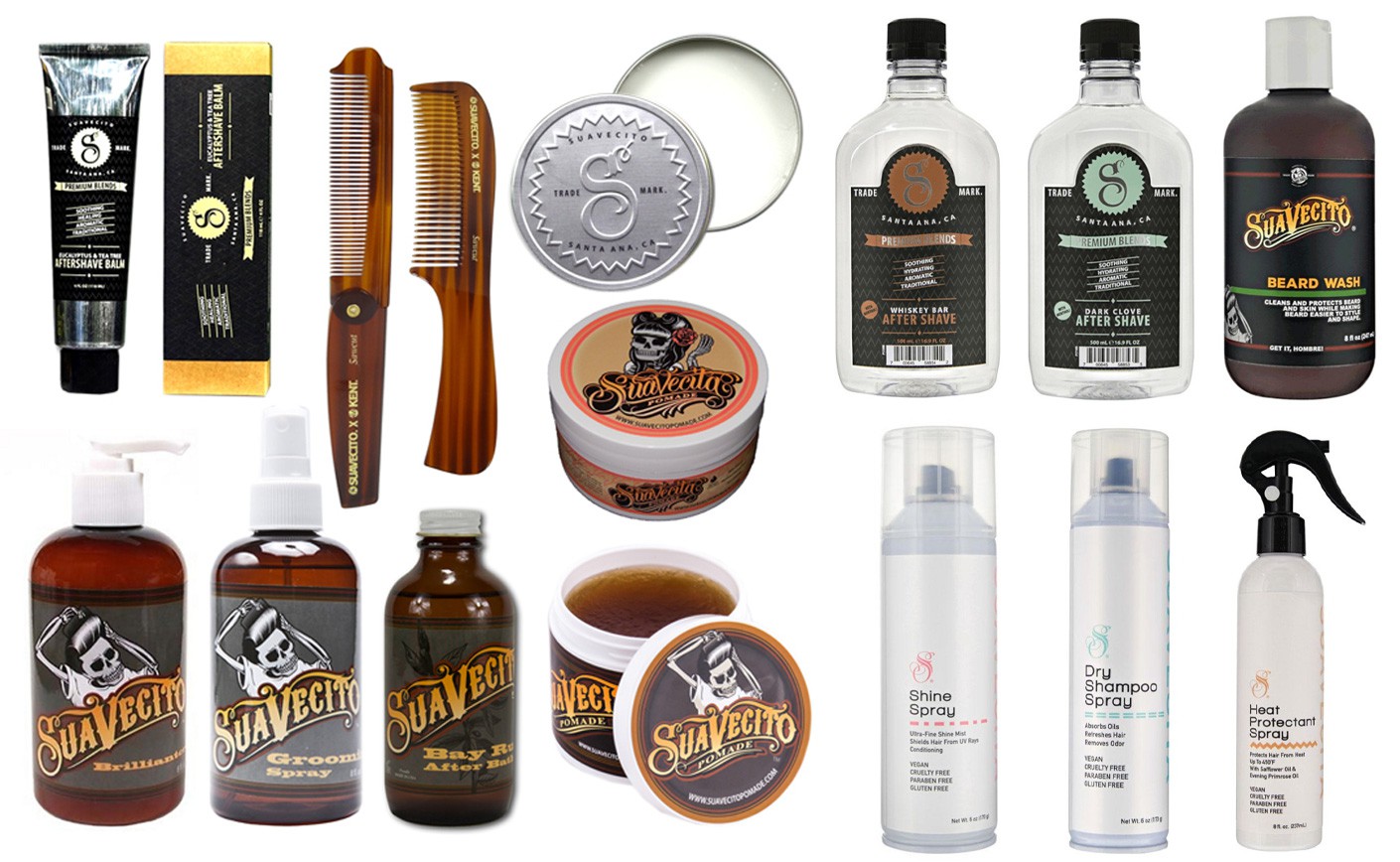 Grooming Products by Suavecito, USA
Why we like it:
Suavecito Pomade is proud to make amazing water-soluble hair pomades that hold like wax and a fine line of shaving and grooming products.
It all started in a small kitchen, where a couple of friends and family got together to create a pomade that they could use. It quickly grew attention and the founders of Suavecito Pomade began taking their pomade on the road.
Fragrance: Bay, Bay Rum, Eucalyptus, Tea Tree, Aloe Vera, Olive Oil, Coconut Oil, Jojoba, Shea, Castor Oil, Sandalwood, Grape, Menthol, Beeswax
Design: Traditional Classic Style. Suavecito adopted the 'American Custom Culture' theme with a skull logo on the lid. The choice of color tone is reflecting old-style packaging. Dominant color: Amber Brown.
Suitable for: Men, Women
Geographical Popularity: United States
Bestsellers:
Price Range: USD 1.49  to USD 74.90
See the entire Suavecito line of products.