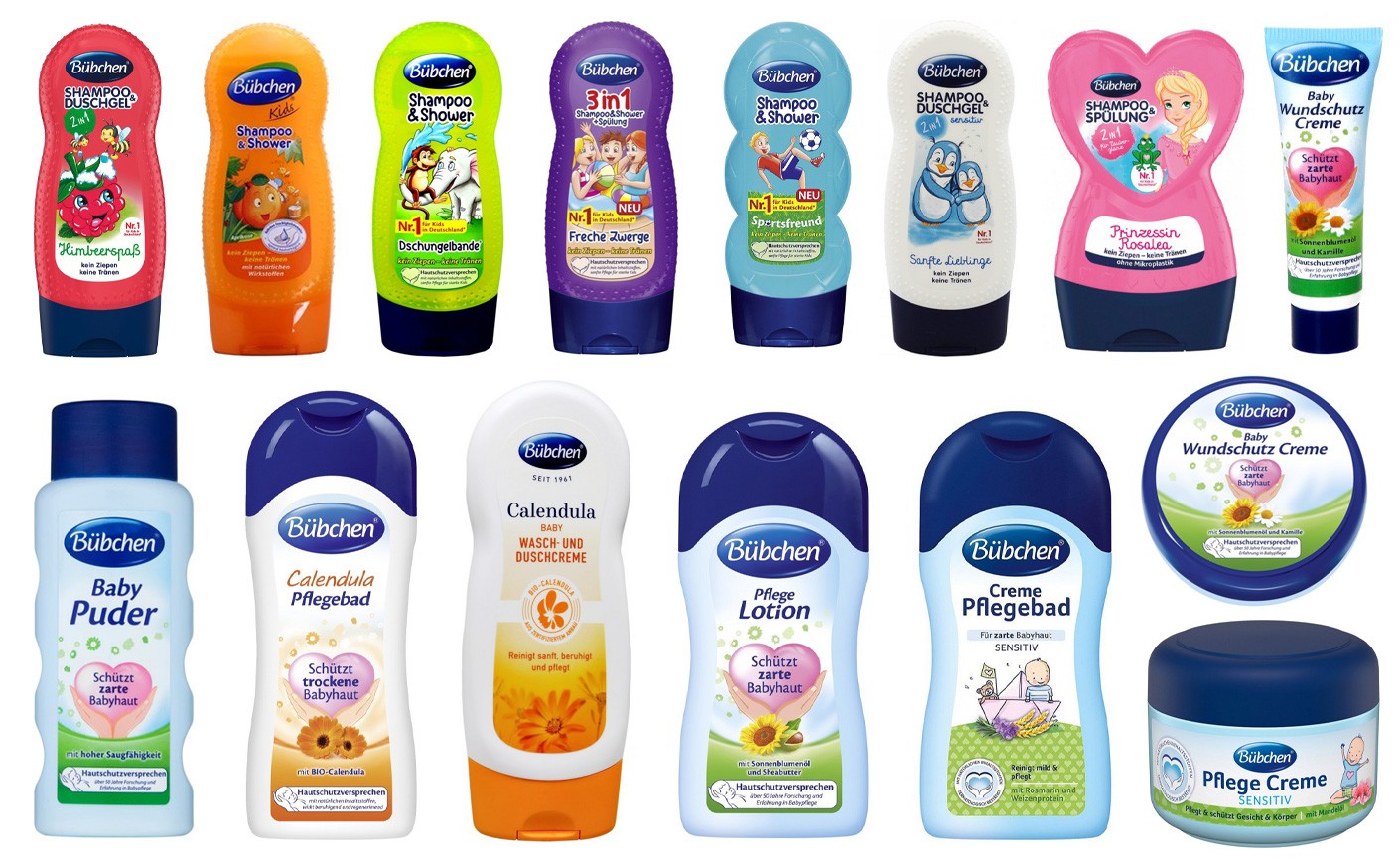 Child Care Products by Bubchen, Germany
Why we like it:
All of the products are formulated without colourings and preservatives, without notifiable allergenic fragrance substances. As for the ingredients list there is no mention of parabens and alcohol, it has the main ingredients Sunflower oil and Shea Butter high up on the list which shows the good quality of the products.
It all began when young Ewald Hermes has just become a father and he made a tea for his baby, suffering from abdominal distention. In the end of 40ies Ewald Hermes restarted production of Bubchen soothing tea, adding it with baby care products.
Over the last 60 years, Bubchen philosophy is based on the following key principles: QUALITY, NATURALITY, ENVIRONMENTAL FRIENDLY, RELIABILITY.
Fragrance: Aloe Vera, Fruits, Berries, Chamomile, Beeswax, Allantoin, Almond, Calendula, Rosemary, Sunflower, Linden Blossom, Cotton Flower, Raspberry
Design: Elegant, Dominant Color: Blue
Suitable for: Babies, Kids, Family
Geographical Popularity: Germany
Bestsellers:
Price Range: USD 1.50  to USD 21.00
See the entire Bubchen line of products.